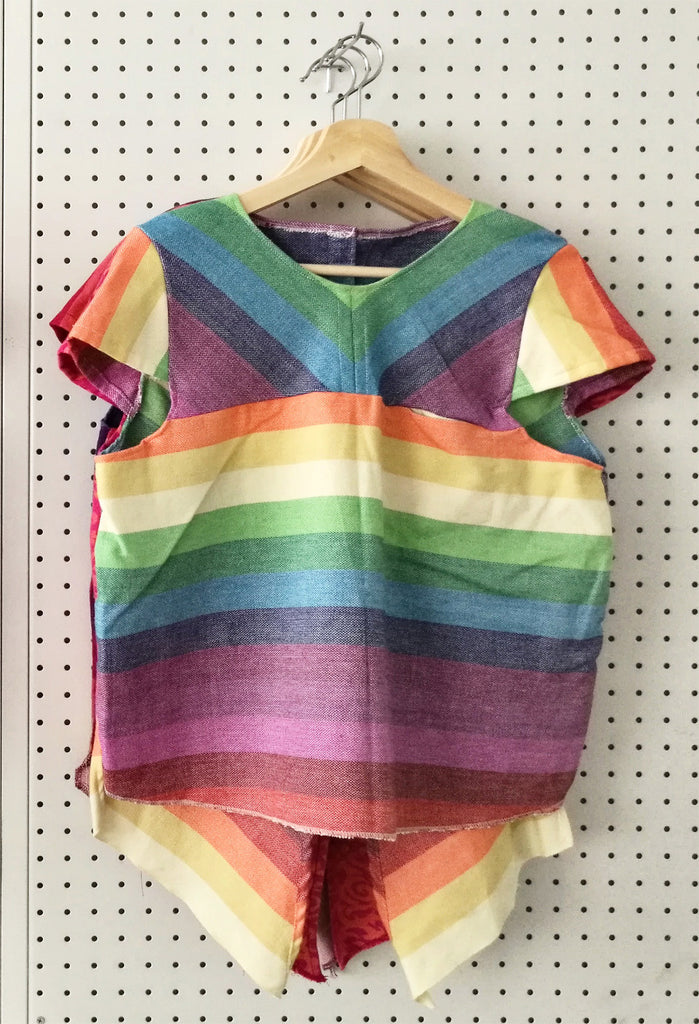 Auroray in Cream (Struts Tunic)
*Item is ready to ship. Order is only valid if payment is made within 2 hours after order is placed.*
The Struts Tunic Top is a debut product from The Struts Project, an ongoing project by JumpSac to form together a creative and comfortable apparel & lifestyle line, which includes clothing, shoes, accessories, stationeries, home decor, etc.
The signature feature of the Struts Tunic is the design of the Overlapping Back Flaps (that resembles the wings of an insect or that of the tulip petals) which expands naturally, if required, without restricting your movement. This feature makes it Breastfeeding and Pregnancy - friendly.
Style it by layering it over a tank top, crop top or a low-neck stretchy long sleeved tee and a pair of pants / leggings, or layer it over a sleeveless long dress for a full outfit.
Desc:
- Comfortable and breathable material: soft, high quality, 100% woven cotton. Colorway: Auroray in Cream.
- Fits woman of various sizes and figures
- Signature Overlapping Back Flap s
- Breastfeeding/Nursing, Pregnancy/Maternity and Babywearing -friendly.
- Relaxed Fit with beautiful drapes
- Cap sleeves
- Button closures at the back
- Small invisible front pocket to store small items
- Can be worn back to front, for the adventurous.
- Suitable for active women, especially moms and moms-to-be whom prefer chic, smart casual, easy breezy top, that adapts to her needs.
- You might also want to get a baby sling / carrier in the same color! Just saying'...
Measurements:

The Struts Tunic has a relaxed fit. Click here on how to measure.
*Item is ready to ship. Order is only valid if payment is made within 2 hours after order is placed.*