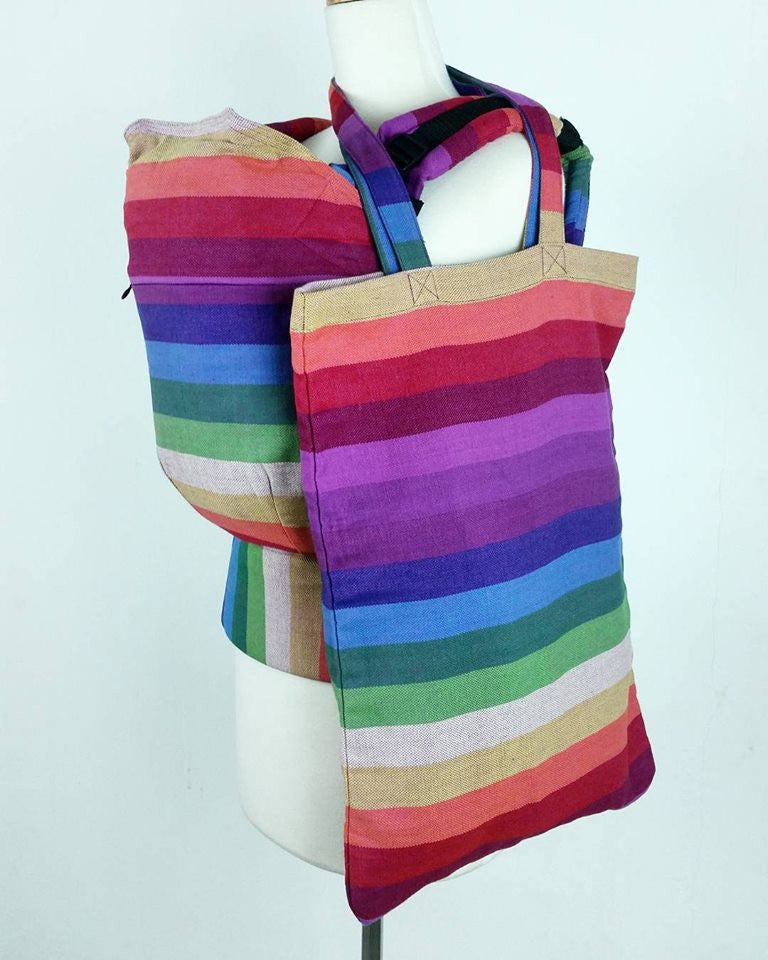 Auroray in Purple (Large Storage Sac)
*Allow 1-3 days before item can be shipped out. Order is only valid if payment is made within 2 hours after order is placed.*
Material/Fabric: Auroray (Soft, Medium Weight, High Quality Woven 100% Cotton) 
Layering: Single layer
Reversible?: Yes (with no exposed seam)
Fastener/Closure: None. 
Measurements:
Width: 34cm
Length: 40cm 
Strap length (from end to end): 67cm
Strap/Handle Drop: 34cm (a "shoulder" bag)

All of JumpSac Large Storage Sac (aka the "LargeSac") is a shoulder bag, and can be used to store JumpSac Orbit carrier and JumpSac Woven Wrap nicely. Might be too big to fit in a JumpSac Ring Sling though (for these you'll need a Mini Storage Sac, aka the "MiniSac". Will be available for purchase soon). 
Note: JumpSac Orbit Carrier is not included in this listing. Only applicable for the Large Storage Sac.