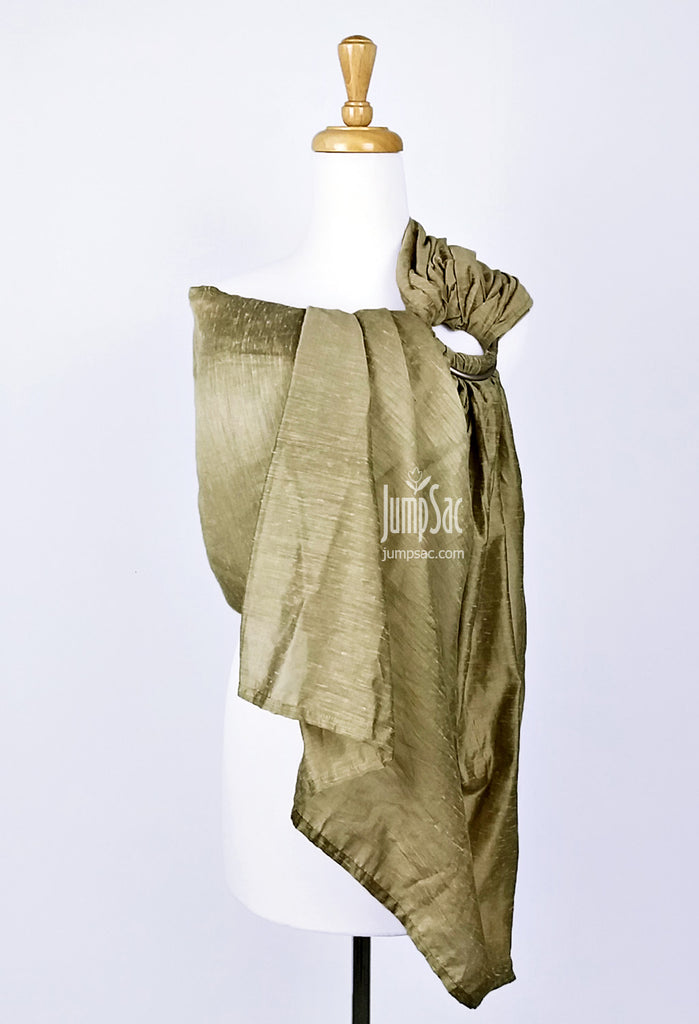 Dusty Gold Raw Silk (Ring Sling)
RM109.00 MYR
RM175.00 MYR
*Available for immediate shipment. Order is only valid if payment is made within 2 hours after order is placed.*
Ring Color: Slate.
Ring Size: Large.
Layering: Single Layer.
Base fabric: Raw Silk Blend in Dusty Gold
Shoulder Style: Gathered
Pocket: No pocket, to keep it looking stylish an sleek.
Sling Length: XS:66"/ S:70"/ M:74"/ L:78".
Sling Width: 29".
Desc:
Practical. Suitable from newborn to toddlerhood. Max 14kg.
Dusty Gold Raw Silk (Ring Sling) features subtle and elegant color. Easy to match with your wardrobe.
Soft and lightweight. Packs so small (about the size of your palm), you can even keep it in your handbag when not in use.
A great everyday carrier.