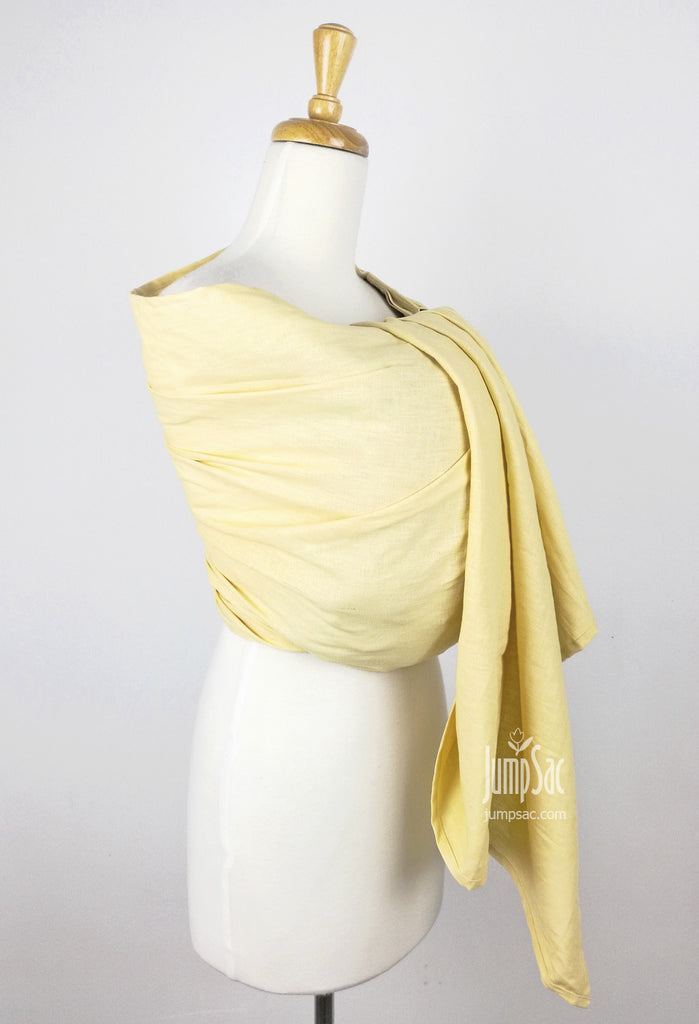 Cheesecake (Ring Sling)
*NEW - with pleated shoulder*.
Ring Color: Slate
Ring Size: Large.
Layering: Single Layer.
Base fabric: Linen Blend in Cheesecake (Pastel Yellow).
Shoulder Style: Pleated
Sling Length: XS:66"/ S:70"/ M:74"/ L:78".
Sling Width: 29".
Desc:
Practical. Suitable from newborn to toddlerhood. Max 14-15kg.
Featuring a Single Layer Linen Blend in Cheesecake. 
This fuss-free ring sling is made using plain colored linen blend fabric, intentionally done simple, so that your gorgeous attire could take center stage! 
It is lightweight and packs really small.
As always, it is breastfeeding-friendly, breathable and suitable for tropical climates / summer.
A great everyday carrier.