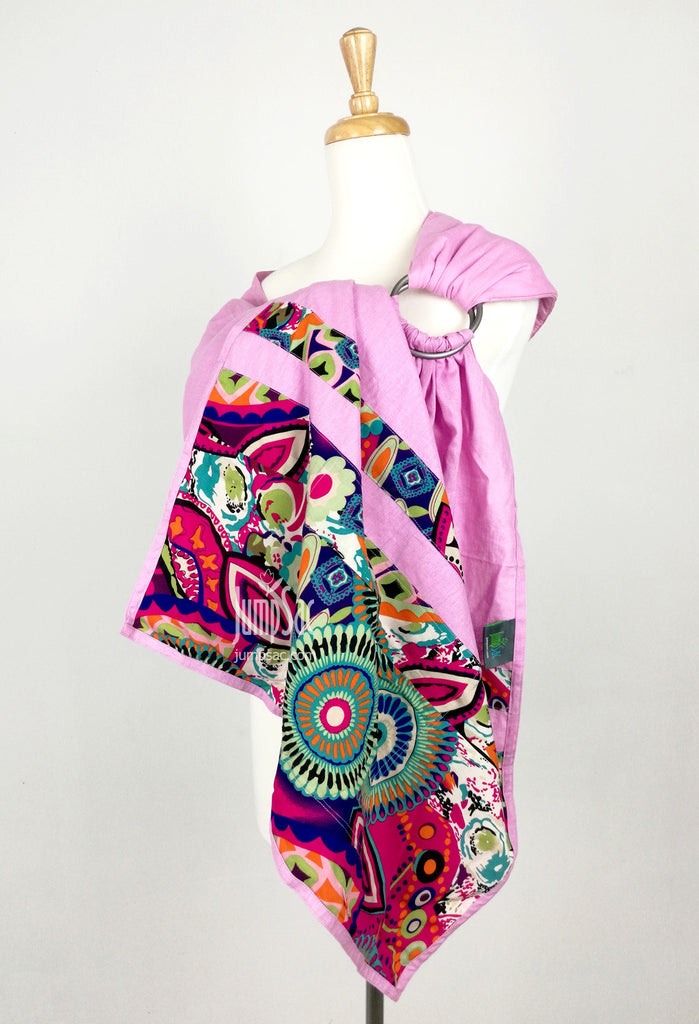 Anemone Fiesta on Spun Sugar (Ring Sling)
RM129.00 MYR
RM175.00 MYR
Ring Color: Slate.
Ring Size: Large.
Layering: Single Layer.
Base fabric: Linen Blend in Hot Pink
Accent fabric: Soft Cotton in Anemone Fiesta.
Shoulder Style: Lightly Cushioned.
Pocket: Hidden zippered pocket.
Sling Length: XS:66"/ S:70"/ M:74"/ L:78".
Sling Width: 29".
Desc:
Practical. Suitable from newborn to toddlerhood. Max 14-15kg.
Featuring a Single Layer Linen Blend in Hot Pink with Anemone Fiesta as accent.
Stunning! A gorgeous sling with a pretty pattern brighten up your outfit.
A great everyday carrier.
Comes with a handy pocket to store diapers, keys, money, lipstick, etc.