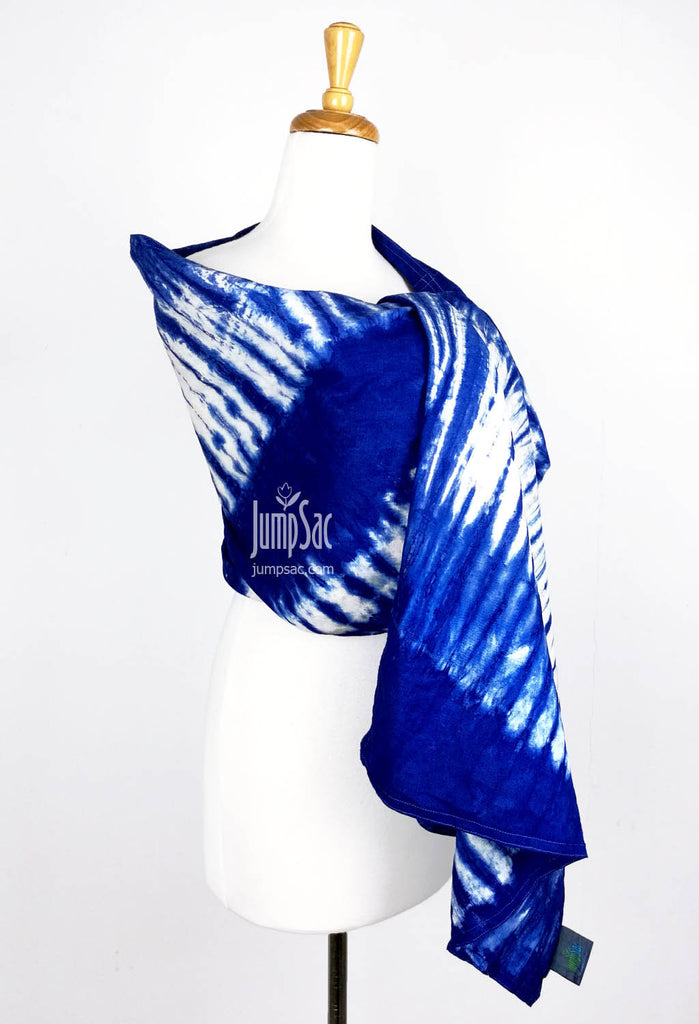 Komorebi (Ring Sling)
Ring Color: Slate.
Ring Size: Large.
Layering: Single Layer.
Base fabric: Linen Blend in Indigo (Hand Dyed Using Shibori Technique)
Shoulder Style: Simple Gathered.
Sling Length: XS:66"/ S:70"/ M:74"/ L:78".
Sling Width: 29".
Desc:
Komorebi means "sunlight filtering through trees" in Japanese and is beautifully depicted on this fabric using the kanoko Shibori Technique.
The word shibori comes from the root word shiboru which means "to wring, squeeze, and press". This technique has been used from many years ago to create a wide variety of patterns on fabric. Because it is done by hand, every finished piece is one of a kind. So, slight difference in each piece is to be expected and with all shibori dyed pieces, imperfection are what makes these pieces perfect :)
Komorebi is stunning! Definitely a head-turner!
Practical. Suitable from newborn to toddlerhood. Max 14-15kg.
A great everyday carrier.